We take customer orders at our Shopping Cart, assemble them, ring them up, store them in our warehouse cooler and then bring them to your vehicle when you arrive. There is a small fee for this service. (See the Welcome page at our shopping cart for details.)
To create an order, please go to our new shopping cart. Find the items you want and add them to your cart. Then press the Place Order button. We will take it from there, and we will call you when the order is ready for payment and pickup. We will also call you if we have any questions about your order. Please do not call the store about your order. Currently, it takes from 6 to 48 hours to complete your order, depending on how many orders we receive and how many shoppers we have available. We will approximate the weight of bulk items. You can specify the number of produce items in a note below the item (for instance, 3 carrots, 3 stalks of broccoli, etc.) You can add a note to any item you put on your list mentioning, for instance, acceptable substitutes or other details. When your order is complete, we will call you and get payment via your credit or EBT card.
(If you prefer, you can send an email shopping list directly to remoteorders@sundancenaturalfoods.com. Include your name and phone number if you choose to send an email.)
To pick up your order, park behind Sundance Wine Cellars (2441 Hilyard), the red star on the maps below, and then call 541-687-9463.  (If no answer, call 541-343-9142). We will bring the order to your vehicle or the vehicle of the person you have asked to pick it up.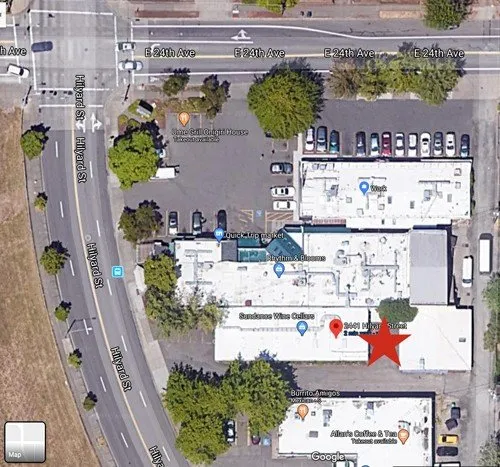 If you would like to have your order delivered, call Pedaler's Express after you have paid for your order. Pedaler's Express, 541-344-3923, will deliver your order for a nominal fee. They operate Monday through Friday from 8am until 5pm.
You can also arrange delivery with another service of your choice.

Orders not picked up within 24 hours will be restocked. We will need to charge you a 20% restocking fee plus the cost of any items not re-sellable.